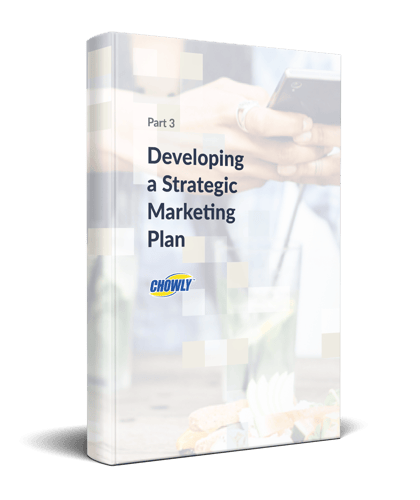 DEVELOPING A STRATEGIC MARKETING PLAN
With the profusion of restaurants fighting for consumer attention and business, it can quite often be a challenge to effectively reach and attract customers. Implementing a seamless delivery model and optimizing your digital menu are crucial steps in executing a successful off-premise strategy, but it's only half the battle. If consumers aren't being made aware of your restaurant's delivery offerings, then you're stifling the growth of this new revenue stream. In this third white paper, we will cover important aspects of marketing that are simple to implement and will pay off greatly for your restaurant.

SETTING SMART OBJECTIVES
It's important to first define specific marketing objectives detailing what your restaurant is hoping to achieve.
SEARCH ENGINE OPTIMIZATION
Tips and tools to ensure your restaurant is being seen by existing and potential customers.
WEBSITE AND SOCIAL MEDIA
Learn how to best leverage your restaurant's website and social media presence to connect and engage with guests.
STRATEGIC PROMOTIONS
Incentivize your guests to take action by offering promotions such as discounts, giveaways, and BOGO offers.