EBOOK
2021: The Restaurant Industry's Big, Red Reset Button
Technology has empowered consumers to discover, order, and pay for food without even leaving the comfort of their couch. And in 2021, the key to success will be further creating a seamless guest experience both in-house and off-premise.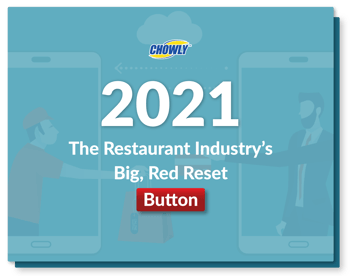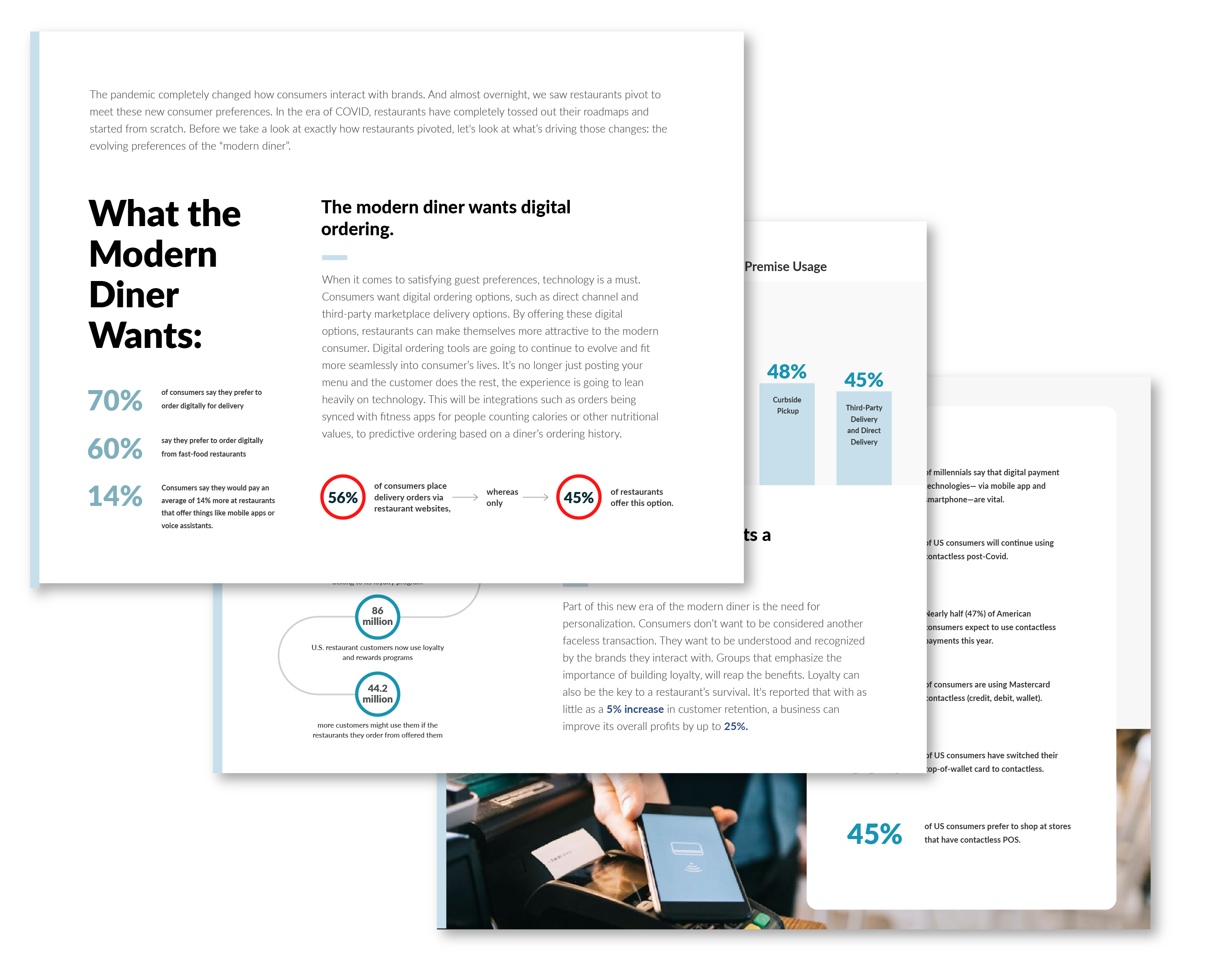 Trends of the Modern Diner
"70% of consumers say they prefer to order digitally for delivery."
Modern Restaurant Concepts
Way to spruce up operations for drive-thru & pickup, kitchen, and guest-facing spaces.
Beyond the Four Walls
From virtual kitchens to parking lot popups, see how brands are getting creative with off-premise space.
Digital Journey to the Ideal Tech Stack
"Overall, 68% of chains said their tech spending will increase either somewhat or significantly over the next two years."
The
Shift

Evolution of Consumer Preferences

Prior to the pandemic, restaurants were making great strides toward meeting and exceeding customer expectations. In this ebook, we'll look at the evolving preferences of the "modern diner."