Turn Kitchens into All-Day Facilities
Tap into the industry-leading virtual brand portfolio with the "Restaurant Group of the Future" - QSR Magazine
The virtual portfolio is at your demand—think, the Netflix of the restaurant industry—with C3's celebrity brand platform with Michelin-Star chefs, entertainment superstars, and creators.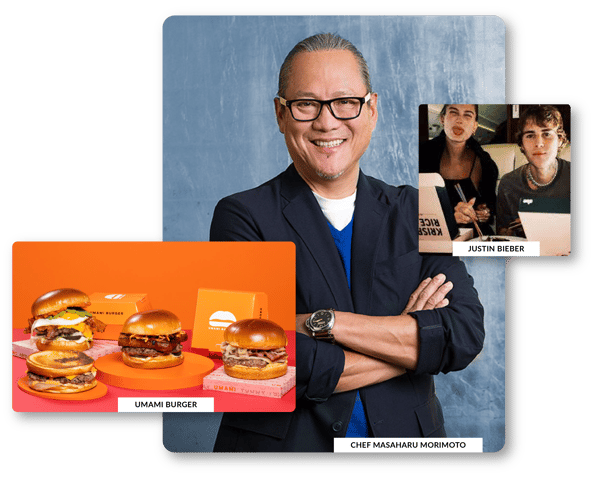 Up to

$15,000
month/concept in incremental delivery sales
20-40
orders/day with an average check of $38
40
brands with built-in demand and recognition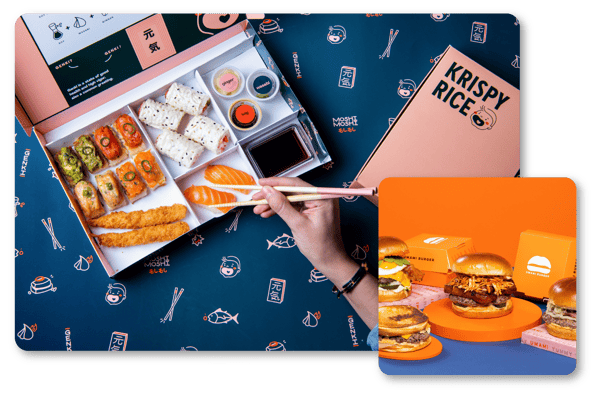 Utilize your kitchen space:
+ Turn kitchens into all-day facilities: Drive efficiencies with existing kitchen capacity + labor for increased ROI
+ Generate incremental revenue: Up to $15,000/month/concept, with anywhere from 1-6 concepts per kitchen
+ Decrease existing food costs: Leverage the purchasing power and supply-chain of +250 location C3 to drive down food-costs for existing brands by anywhere from 5-20%
C3 tools provided:
+ Delivery costs + preferential relationships: 3rd-party, Citizens Go app, placement with national brands
+ Access to supply chain + purchasing power: Lowering existing food-costs up to 20%
+ Local Marketing + PR: Location-focused content, national/local launch PR, web/SEO, in-app marketing
"We're making it as easy as possible for Chowly's partners: when you choose to cook C3 brand food, we'll take care of the rest."
Sam Nazarian
CEO of C3 Brands
Total Potential Incremental Sales = $30,000 - $40,000
This C3 brand has placed amongst Los Angeles' best restaurant lists and tops the nation's best burger list. Umami Burger outposts can be found in major urban cities such as Los Angeles, San Francisco, Chicago and New York. The digital expansion of the brand is through C3's ghost kitchens, mobile delivery and food halls.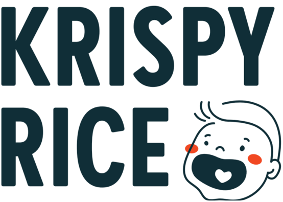 This playful delivery-centric Japanese concept was developed by sbe's Chief Culinary Officer Martin Heierling and the culinary team behind sister restaurants. The brand has quickly expanded since its conception in April 2020 to include 40 locations in major markets across the U.S. with over 50 new locations in the pipeline.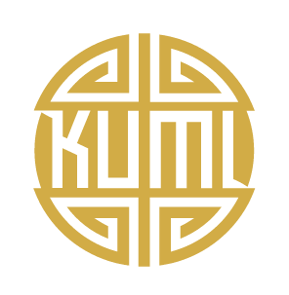 Considered the brotherly brand to Krispy Rice, Kumi is inspired by Japanese street food and bar snacks. C3 has expanded Kumi's offerings with a digital restaurant concept, now available via CITIZENS GO App and leading mobile delivery platforms.
This fast-casual brand boasts a southern-fried chicken concept that is 100% antibiotic and hormone free. The idea was inspired by Umami's Crispy Diablo Burger–all of C3's brands are influenced by either existing sbe full-service brands or created by C3's award-winning chef partners.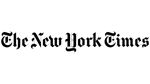 "Fifty-three percent of adults said purchasing takeout or delivery is now essential to the way they live, while 68% of adults say they're more likely to purchase takeout food from a restaurant than they were pre-COVID."
"The most expensive real estate in the kitchen is under the hood—a space that Muhtar says was underutilized in many stores. So Red Robin put its new pizza ovens there."
"Delivery has also spawned a material uptick in ghost kitchens, which enable restaurants to offer the service from a sort of fulfillment location that doesn't include dine in seating or typical operations. The number of eateries using these concepts grew from 15% pre-pandemic to 51% in May, according to Technomic."
Enable customers to order directly from your restaurant using

Google search, Google maps,

or

Google assistant.
Google has partnered with Chowly to develop

Direct Order

—an integration that connects a restaurant's POS system with their Google page.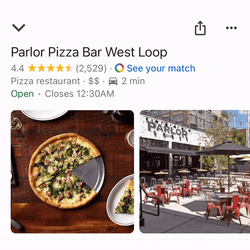 THERE ARE

8.6 BILLION 'FOOD NEAR ME'

SEARCHES EACH MONTH THAT RESTAURANTS CAN TURN INTO SALES.